The desire to offer the best for customers is what motivated the creation of Team Roy. The association of Yves and Dominique Roy, as well as the other members of the Team, allowed the sharing of each other's strengths as well as an expansion of our expertise in real estate. A common vision unites the members of the Team to offer you exceptional marketing, service as well as exemplary quality follow-up for property sellers and buyers, and much more…. With the Roy team, you are guaranteed to benefit from an unparalleled professional real estate service that promotes the rapid sale of your property at the best market price.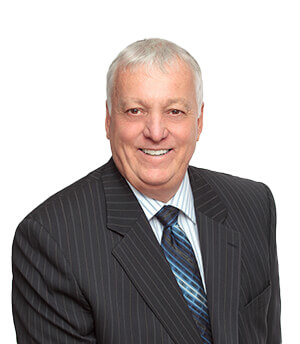 YVES ROY
Certified Real Estate Broker
Chartered real estate broker for over 35 years
In 35 years, I have had the privilege of having taken part in more than 1,700 transactions as a chartered real estate broker and, over the past 20 years, to develop as a team leader in 'seasoned real estate agents. That is why Yves Roy has been the benchmark in real estate in your sector since that time.
I am a person who insists that things be done with meticulousness, in a clear, honest and rigorous manner. It is for these reasons that people do not hesitate to entrust me with their most expensive projects, those which often represent the work of a lifetime. This confidence stems from the fact that, since 1985, I have given myself the first responsibility that each transaction remains a good memory for my clients.
Read more
DOMINIQUE ROY
Real Estate Broker
The passion for real estate and the love of wanting to make a difference in people's lives has built who I am today. I started my career as a real estate broker 15 years ago. Having taken part in over 775 real estate transactions, I have gained a wealth of experience that I have learned to use for the benefit of my clients. Having grown up on the edge of Pointe-aux-Trembles, I have a great love for Repentigny and the eastern part of the island of Montreal. I have been able to understand over time the benefits of each of these areas. This knowledge of the different neighborhoods allows me to respond well to the needs of those who have real estate projects. Being in the East-of-Montreal, I was able to help many families to enter the island of Montreal and others to move in the suburbs to Repentigny, Charlemagne, Lachenaie, L'Assomption and many other places.
Read more
CLAUDE LAVIOLETTE
Real Estate Broker
Claude Laviolette is an experienced real estate broker active in the field, his goal is to help you through this great moment of your life, which is buying or selling a property, easier. With just over 15 years of experience in residential real estate brokerage (2004), he will make you benefit from his great expertise in the field of business, particularly in negotiation as well as supply and demand.
Read more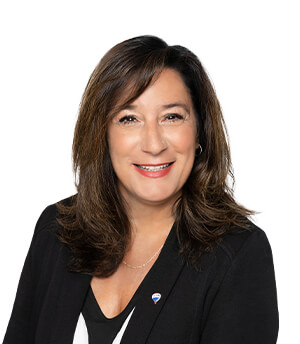 NATHALIE ALLARD
Real Estate Broker
Nathalie Allard has been a Re/Max real estate broker for more than 10 years. In 2020, the Roy Team welcomes her to its group of expert real estate advisors to better serve its clients in the areas of eastern Montreal and Lanaudière.
Native of Repentigny, Nathalie knows the region well its types of properties and the rules in force in these sectors. Her experience of more than 10 years has allowed her to develop both the qualities and the expertise necessary to carry out your residential real estate project.
Read more
Notice on cookies
By continuing your navigation, you agree to the use of cookies by Équipe Roy - Remax and third parties to adapt the navigation, content and advertising to your preferences and interests, and to collect data to statistical purposes. To learn more, click here.